Your electrician in Montreal

and the West Island area
> Qualified professional electricians
> More than 50 years' experience
An experienced company
at your service
Founded in 1965, A.J. Théorêt Entrepreneur Électricien Inc. is a family-owned-and-operated company that serves residential, commercial, industrial and municipal clientele. Located in Bizard Island, our company specializing in all types of electrical work and related services, such as excavation, principally serves Montreal, the West Island area and the surrounding communities. Over the years, thanks to our high-quality work, our professionalism and the experience of our electricians, A.J. Théorêt Entrepreneur Électricien Inc. has established a reputation as one of the leading companies in the field of electrical work.
Today, A.J. Théorêt Entrepreneur Électricien Inc., with owners Serge Théorêt and Nicolas Boisvert and a team of 15 qualified professionals in the area of electricity, including master electricians, apprentices and machine operators, guarantees work of incomparable quality. In fact, our courteous service, combined with the experience and know-how of our team, ensures the satisfaction of our clientele and, as a result, the longevity of our company. What's more, we avail of a full complement of high-quality modern equipment, including a bucket truck that can reach a height of 75 feet, enabling us to offer electrical service that's rigorous, meticulous and efficient.
Thanks to our 55+ years of experience in the field, we can perform all types of electrical work, such as installing residential lighting, underfloor heating, generators and other electrical equipment; bringing electrical systems up to code; upgrading electrical panels; installing electrical connections for pools and spas; installing municipal and commercial lighting and EV charging stations; installing and repairing traffic lights and streetlights; and hauling posts and poles, among numerous other services. What's more, in order to serve our clientele better, we offer 24/7 emergency service.
We have extensive experience in the installation of electrical connections for pools and spas, as well as all other types of residential electrical work.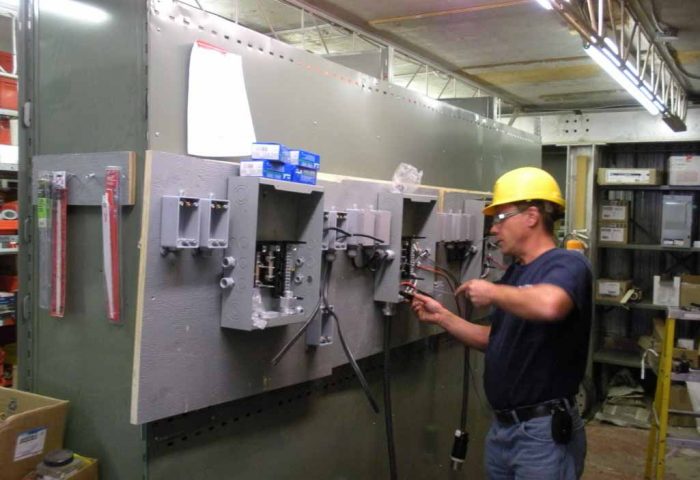 We offer electrical equipment installation, repair and upgrade services for stores and other types of businesses.
A.J. Théorêt Entrepreneur Électricien Inc. has honed its expertise in all types of electrical services for companies in the industrial sector.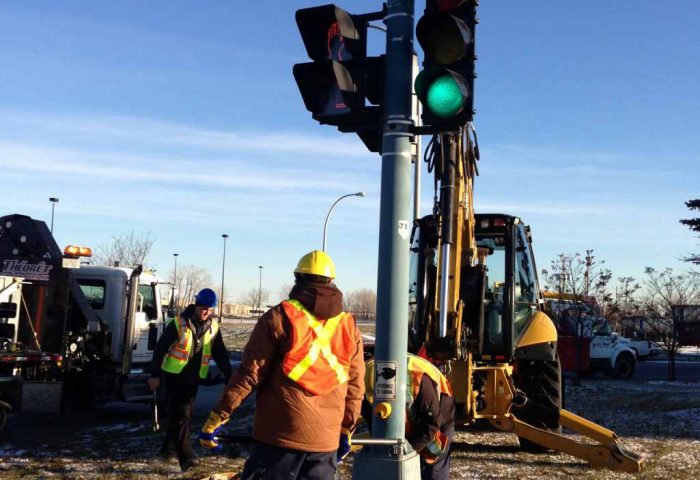 We specialize in the installation, upgrade and maintenance of electrical systems, including incomparable lighting services.
We can advise you on which model of EV charging station to purchase, the ideal place to install it and much more.
The services we offer municipalities include the installation and repair of various lighting equipment, including streetlights, traffic lights and more.
About us
A.J. Théorêt Entrepreneur Électricien inc.
Specialists at your service
Do you need the services of an experienced electrician?